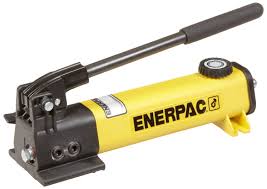 If your hydraulic pump or cylinder breaks down, it's costing your business time and money. The intense workload and stress a typical hydraulic system is put under is nearly a guarantee that you will need to service and repair it eventually. When the inevitable occurs we will work with you to complete your hydraulic repair in a timely manner, identifying any and all necessary parts that need to be repaired or replaced to safely minimize any disruption to your business.
Even if your hydraulic pump is functioning properly now, it's important to stay on top of regular maintenance. With consistent usage comes wear and tear, which increases the chances of problems arising. The chances of those problems coming about can be minimized with the right maintenance regimen.
Our technicians are trained to troubleshoot and service pumps and rams of all sizes and ranges for most major brands, such as Enerpac, OTC, etc. We have on-hand stock for most kits and accessories for major hydraulic manufacturers. We ensure that any work done on your pumps and rams are 100 percent ready to go by testing all of our hydraulics repairs before they leave our shop. We also stock parts from pump kits, cylinder kits, hoses, couplers, fittings, oil, etc. In addition to pumps and rams, we also repair and stock replacement parts for hydraulic chain cutting systems.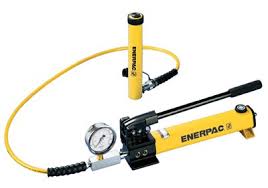 So, why should you choose NW Industrial Tool, Inc. for your hydraulic pump repair? In addition to years of a proven track record, we offer extremely competitive pricing that won't make your temporary obstacles any more financially stressful than they need to be.
We understand you have deadlines to meet and that every minute of downtime costs you money. Call NW Industrial Tool, Inc. when you need hydraulic pump or motor services that will be fast and effective.