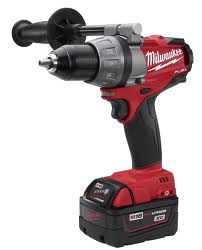 Proper repair and upkeep for your electric tools is essential. This is where our free estimates pay off for you. We can assess your tool, give you the repair cost estimate, and let you determine if having it repaired is beneficial to your company. It may be time to buy a new one. It's your tool and your call. If it is a new tool we can help there as well. Avoiding unnecessary cost to you is one way we look out for you, the customer.
NW Industrial Tool, Inc. is an authorized Milwaukee warranty repair facility. We also service all other brands, such as:
Makita
Dewalt
Bosch
Skil
Hitachi
Ridgid
Hougen
etc.
We are also a warranty repair center for Champion Tool and Jet.
We work on a wide variety of electric and battery-powered tools, such as:
Drills
Bandsaws
Sawzalls
Chop saws
Worm drive saws
Jig saws
Metal cutting saws
Rotary hammers
Demolition hammers
Bench grinders
Grinders
Impacts
Routers
Nibblers
Mag drills
Core drills
Screw guns
Vacuums
Blowers
Temp power boxes
etc.
We stock and sell a wide range of parts for electric tools, such as:
Cords
Brushes
Chucks
Switches
Gears
Bearings
Armatures
Fields
etc.
We have a highly trained staff of tool specialists who understand all of the latest techniques in electric tool repair. Whether you have a simple question or a large number of tools that need to be repaired right away, we are here to help.
We can also come out to your shop or site to help with your repair needs. We offer free pick up and delivery, helping you and your business avoid wasting time and resources on unnecessary trips to and from the repair shop. We come to you and we do it all.
Contact NW Industrial Tool, Inc. at 360-953-8136 or stop by our repair facility for more info:
12209 NE Fourth Plain Rd.
Suite M
Vancouver, WA 98682