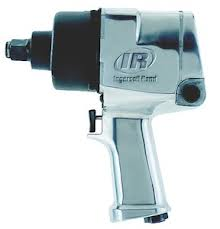 Are you looking for a dependable air tools repair solution? At NW Industrial Tool, Inc. we offer a wide range of air tool repair services.
We service and repair air tools from most manufacturers, including:
Ingersoll Rand
Chicago Pneumatic
Cleco
Mac
Matco
Snap On
Cornwell Tools
Napa Brand
Atlas Copco
Bostitch
Florida Pneumatic
Pop
Thor
APT
Texas Pneumatic
Rhino
Universal Tool
and many more
Some of the air powered tools we repair are:
Impact wrenches
Air drills
Air grinders
Air hammers
Air nailers
Air ratchets
Rock drills
Paving breakers
Clay diggers
Chipping hammers
Rivet busters
Tampers
Scalers
Screw guns
and many more
Air tools, or pneumatic tools, offer superior power and torque, as compared to standard power tools. Because they have fewer moving parts than standard power tools, they will usually be more durable and last longer as well. Even so, there can still be repair issues that need to be addressed.
If you have problems with your air tools that need to be fixed, before making the decision to shop for new tools, let's discuss your options with repairing them first. NW Industrial Tool, Inc. uses state of the art technology and testing equipment. Contact us today.